Even though I don't live in Italy anymore, I still try to keep myself active also on the Italian side of my cartooning activity. And in this occasion I am delighted to announce my debut on the pages of
Fumetti disegnati male
(
Badly drawn comics
), an awesome Italian webzine collecting works from la creme de la creme of the Italian webcomics such as
Emiliano Mattioli
(who is also FDM's editor),
Davide La Rosa
, Luca Speroni etc.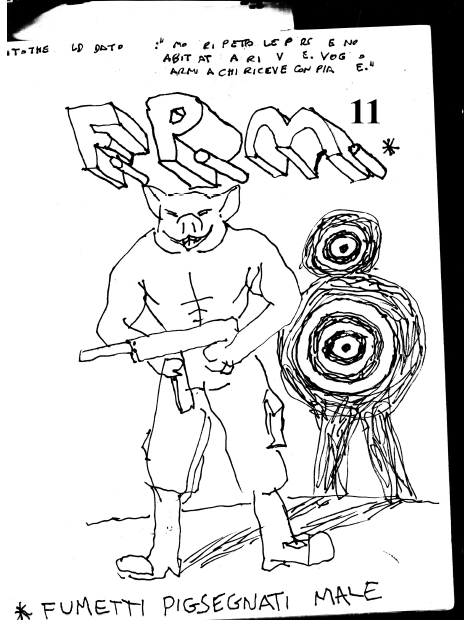 You can download the issue 11 in pdf clicking
here
or on the image above, and among all the other fantastic things you can see my comic strip at page 10.
I'm not going to translate it in English because it is already a masterpiece of incomprehensibility, since it assumes the knowlege of
yaoi
,
Venetian dialect
and several other references to famous historical characters of the Republic of Venice and to Venetian culture. It could also be offensive in a way, I hope not (and just in case I want to clarify that I am not homophobic and the purpose was to make fun of that Japanese comic genre and not of sexual orientations themselves). However, enjoy it (if you can).